Dr. Waikar has amassed a large biobank of biological samples from a wide-range of patients with acute kidney injury, chronic kidney disease, and end stage renal disease.
Our Kidney Disease BioBank contains: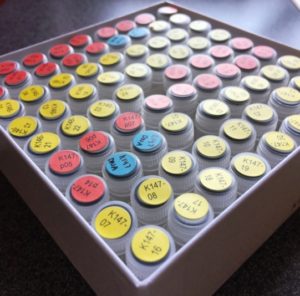 Urine samples

Blood samples (i.e., serum, plasma, DNA, RNA)

Tissue samples  

Linked clinical and laboratory data
To date, the Kidney Disease BioBank contains over 200,000 samples from over 5,000 individual patients. Dr. Waikar and his collaborators utilize these samples to conduct hypothesis-driven biomarker research to better understand disease pathogenesis and develop new diagnostic tests for kidney disease.
For more information:
If you would like to discuss possible collaborations: Contact Dr. Waikar
If you have discussed collaborative opportunities with our lab investigators and are ready to submit a request: Go to our online form